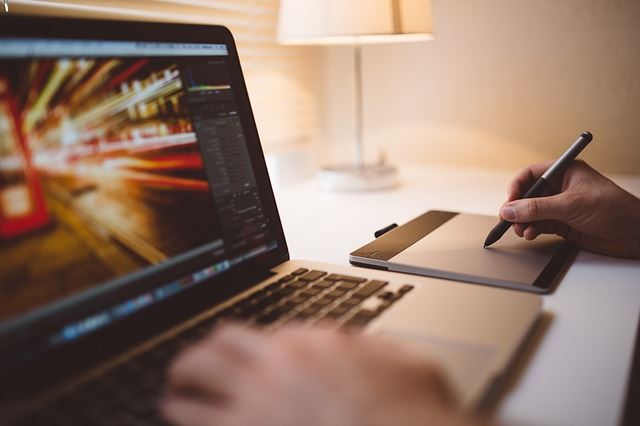 How to create an application prototype – a list of useful tools
The most frequently observed approach to building applications is starting from the MVP version, which allows to diagnose the correctness of its operation in contact with external users. Building your own application prototype is not too difficult if you know what you want to achieve and if you apply the best practices in this area. Understanding the technical aspects of programming can be a difficulty, especially for non-technical people.
In this article, you can find a list of programs which can help you to build your prototype, even if you do not know much about programming.
But let's start from the beginning …
What are the benefits of building an application prototype?
Building a prototype of the application will not only allow you to present your idea to others, but above all, save money.
Thanks to the fact that you have a prototype, you can:
share the application with your friends, accomplice and even investors,

save money by being able to work remotely on the application within your project team,

be sure what to exactly expect and test the application,

collect a feedback from your customers.
To create your first prototype – you don't have to be a graphic designer – to be able to design the appearance of the app. 
To create your first application – you don't even have to be a programmer.
Below, you can find everything you.
What steps should you take to build your first application prototype?
Each of the following steps is equally important. Therefore, when creating your prototype, focus on the following stages:
Understand and describe your problem – make sure you have the right solution for the right problem

Create a list of functionalities – before you create an application, think about its operation and a list of things that it should do. Include e.g. filters, element categorization, labels, images, photos, icons, etc.

Design the application sketch – for this, use the available software. You will find many of them on the market that is why, we present the better known software below.

Produce a functional prototype – so that you can turn your theory into practice, you should somehow present your solution to others and share it with others.
#What tools should I use to design a prototype?
At first, you don't have to use any extraordinary software but it is important to clearly describe your idea and how the application should work. You can start right away without any special skills.
There are several tools which you can find helpful:
KEYNOTE / PowerPoint
With this software, you can create a working prototype with animation. Even a very graphically demanding project is not a problem with these two programs.
Here you can find the difference between Keynote & Powerpoint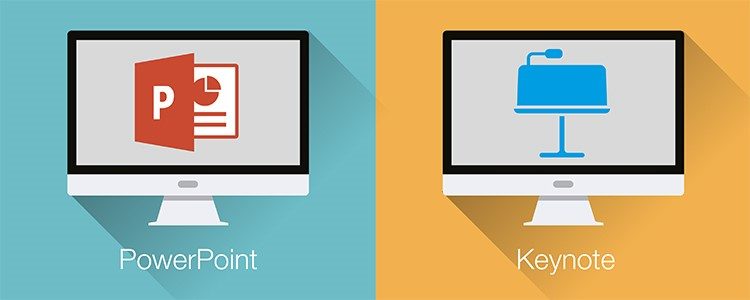 SKETCH
An application mainly created for UI experts. The tool is similar to Keynote or PowerPoint but has many more great features and plugins dedicated to UI / UX designers.
#What tools to use to create the first application prototype
The fastest and most stable way to develop a good application are still desktop applications. You can try this one:
LOGOTEC APP STUDIO
It is an application thanks to which, after connecting to the database, you will be able to easily program your ideas without using a single line of code. By using Logotec App Studio you provide yourself and your company with an "additional programmer". The advantage of working with Logotec App Studio is that your prototype is actually a ready-made application that you can treat as your first MVP.
Check out examples of applications created by Logotec App Studio

Arrange a free application demo
What Logotec App Studio allows you to do?
Build applications for many environments,

Accelerate the development process due to no-code schemes,

Gives everyone the ability to build innovative applications.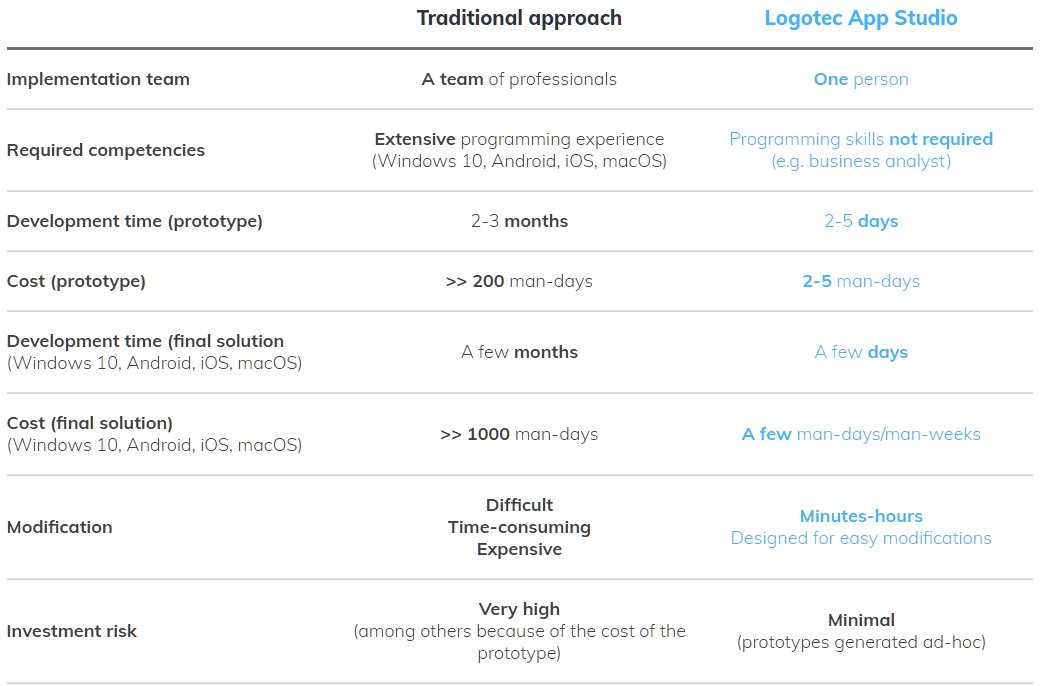 As you can see, you can create the first prototype of your product without having a team or high programming skills. The set of tools that can be used in this case is not complicated at all. In addition, the Internet is full of free templates, user interfaces which you can use as an inspiration and which can take your prototype of a web or mobile application to the next level.
If you need help in creating your prototype – contact us for a free consultation.
---
---